It's Australia Day on 26th January and this week's file reflects something uniquely Australian but loved worldwide: one of our best known and cutest marsupials – the Koala.
It's a Print and Cut File which you can use to decorate a Gift Box or Gift wrap like I have, which is perfect for little people or Babies. Or, how about decorating a card or scrapbook page or make cupcake toppers?
My Inspiration
Well of course it was the koala 🙂 but I used this "Cling Koala" as my reference when drawing up the file. These Aussie Souvenirs are very popular and very well travelled – they love going home with tourists, but also for many many years they've been travelling the world with Aussie Backpackers who give them away during their journey. This little fella didn't cling tightly enough to my daughter's backpack when we took her to the airport a few year ago. After waving her off on her travels we discovered him on the ground next to the car when we returned to the car park!
The Files.
(My samples are a mirror image of the file and I used a slightly larger offset)
Here's the free Silhouette Studio Cutting File for Version 3 (Tested in this version)
Here's the free Silhouette Studio Cutting File for Version 2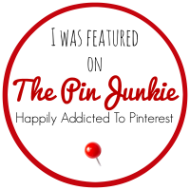 Save
Save